Investigator in charge of the project: Dr. Antonio Pérez.
Centres: La Paz University Hospital, Madrid.
Duration: Three years
Financial target: €1,200,000
Context:
Cancer is the main cause of childhood death in Spain. Every year, 1400 children are diagnosed with cancer, of which 20% will die. These figures have remained the same over the past few decades. In spite of this dramatic situation, children's cancer treatments have remained stalled for the past 30 years, as children's cancer is very different from adult cancer. The reason for this is that we do not know the mechanisms that cause the formation of tumours in children, or the reasons why their immune system is not capable of fighting against them.
It is therefore indispensable to develop clinical research to be able to understand how the cancer arises, how to fight against it and how to implement new therapies. This requires clinical trials to determine the ideal framework to ensure the patient's safety, and that of healthcare professionals. In Spain there are very few clinical trials that may help to advance therapies against children's cancer.
Project Description:
This unit, coordinated by Dr Antonio Pérez Martínez, purports to take a step forward in treating children's cancers, and create a multidisciplinary working group combining cutting-edge research, clinical trials and the most advanced therapies. Physicians, researchers, nurses, geneticists, immunologists etc. will cooperate and come together to treat the most difficult childhood cancer cases in an ever more personalised manner.
Their goal is to improve current therapies against children's cancer. The Unit will allow on-site investigation, developing innovative therapies through clinical trials and an ever more personalised and unique clinical practice for each patient.
Results 2018 – 2019
The Unit was launched in October of 2018, and it has been fully operational since then. Since opening, it has treated children with very diverse pathologies, such as acute lymphoblastic leukaemia, acute myeloblastic leukaemia, mixed phenotype leukaemia, aplasia, solid tumours, primary immunodeficiency, and Hodgkin's lymphoma. And cell therapies and immunotherapies are regularly being applied.
With regard to the projects currently being developed by the Unit:
Fast-Track Project:  The Unit is systematically analysing samples from a large number of previous patients in order to compile as much information as possible about potential therapeutic targets in future patients. They are also sequencing new patients, and therapeutic targets have already been identified in a third of them.
Hercanin Project:  They have already analysed and studied germinal tissue from close to 30 children with cancer, and in several of them mutations have been detected that could signify a risk of developing these diseases. If these alterations are confirmed, the families will be told and advised, in case there is a risk that relatives or other siblings could be carrying the alteration, so as to develop prevention programmes.
Childhood Sarcomas Project: In 2018, authorisation was received from the Spanish Medication Agency to conduct a clinical trial, and it will be launched as soon as construction is complete on a specialised room where the team can grow and multiple the cells used in this trial.
Gabi Project:  This trial requires a large quantity of validations and authorisations, owing to the complexity of the Gaby-Cell generation process. This type of cell has already been administered in some cases of compassionate use, and the paperwork will soon be complete to initiate the clinical trial itself.
Read below to learn more about the unit:
Structure of the Unit
The Advanced Therapies Unit is an interdisciplinary structure, comprising professionals from different fields. CRIS Cancer Foundation has financed its construction at its physical location in the 8th floor of La Paz Maternity-Children's University Hospital, in Madrid. This space consists of:
* 10 bedrooms.
* 4 state-of-the-art isolation rooms for haematopoietic progenitor transplants.
* Clinical trial area.
* Treatment preparation area.
* Specialised laboratory
* Working area for clinical trial investigators, clinicians and monitors.
The cost of the project has been € 1.000.000.
The true strength of the Advanced Therapies Unit is the coordinated work of professionals from different disciplines, who cooperate to accelerate to the greatest possible extent the transformation of new scientific knowledge into innovative treatments for children with no other therapeutic options. CRIS Cancer Foundation is funding these persons, who form the true structure of the Advanced Therapies unit, contributing € 1.000.000 in three years.
Professionals funded by CRIS:
* Onco-Haematologist Paediatrician
* Geneticist
* Bioinformatics specialists
* Cell therapy lab technician
* Project manager and data manager
* Medical writer
* Pre-and Post-doctoral researchers
Some of the flagship treatments currently developed at the Advanced Therapies Unit are next-generation cell therapies. They consist of supplying the patient strengthened immune system troops, specialised in destroying tumours.
However, these therapies require very precise and delicate cell manipulation, which must be performed subject to the strictest standards of sterility and automation.
Clinimacs Prodigy (Miltenyi Biotec) is a technology allowing the direct introduction of a donor's cells, their isolation, enhancement, activation, multiplication and specialisation, and their reintroduction into the patient, without any direct contact between the cells and the investigator.
This type of technology provides not just good treatments, but is reproducible and traceable, allowing the Units to enter large domestic and international collaborative clinical trials, meeting all quality standards required.
CRIS Cancer Foundation has financed with € 200.000 the purchase of one of the first Clinimacs Prodigy acquired by a public hospital, to be included in the Children's Cancer Advanced Therapies Unit of La Paz University Hospital.
Projects and Clinical Trials to be carried out:
Project Gabi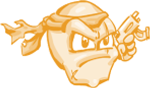 This clinical trial will use an innovative therapy based on CAR cell technology (on so-called T memory cells NKG2D-CAR). The goal is to seek a therapeutic alternative for children with solid or haematological tumours who are in relapse or do not have other treatment alternatives.
Children's Sarcoma Project: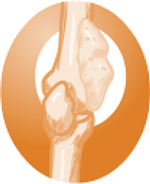 This project will apply a novel treatment for paediatric patients with sarcoma who do not respond to other treatments. The clinical trial consists of using Natural Killer cells, veritable specialists in destroying tumours, as reinforcements to attack the tumour cells.
Brain Cancer Project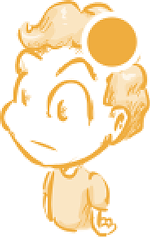 This clinical trial consists of using the innovative CAR-NKG2D therapy in children with meduloblastoma who are in relapse or with metastasis, for whom there are currently few therapeutic alternatives.
Neuroblastoma Project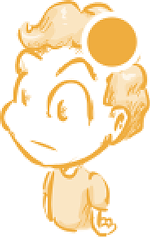 This clinical trial uses CAR-NKG2D therapy for children with neuroblastoma who are in relapse or with metastasis, for whom there are currently few therapeutic alternatives.
Clinical Research Fellowship in Paediatric Haemato-Oncology, Haematopoietic Transplant and Cell Therapy: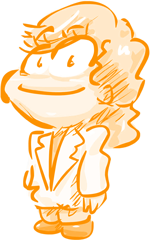 The scarcity of professionals with in-depth training in children's cancer in Spain is alarming. To combat this situation, this three-year program will train future specialists in paediatric haemato-oncology. This specialisation will provide in-depth theoretical and practical knowledge of clinical aspects, but also research, in a pioneering program in Spain.
Fellowship in Nutrition and Microbiota in Paediatric Haemato-Oncology, Haematopoietic Transplant and Cell Therapy: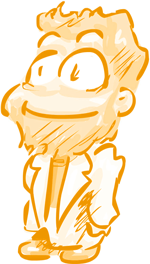 This is a 1-year programme to train new specialists in nutrition adapted to paediatric haemato-oncology. This specialisation will provide in-depth theoretical and practical knowledge of clinical aspects, but also research, in a pioneering program in Spain.
FastTrack Project

This innovative project will use the latest sequencing bioinformatics developments to identify genome alterations in tumours of children suffering from relapse, in order to apply therapies and treatments specifically addressed to and personalised for each patient.
Hercanin Project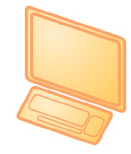 One of the main problems in children's cancer nowadays is that there are no known risk factors that allow to prevent it. The Hercanin consists of using the latest developments in genome sequencing alterations that may allow to predict children's cancer and design prospective and preventative strategies.
Invest in life. Become a regular donor. 
Our life depends on research; it is thanks to research that will be able to win the battle against cancer. We will only achieve this with people like you.
Investing in research is investing in life.