During the past few years, the CRIS Foundation has sponsored clinical trials designed by researchers. These researchers submit innovative proposals for clinical trials based on the results of their laboratory research. The CRIS Foundation assesses the different proposals and supports those that are deemed to have greater impact for cancer research, giving them support as their sponsor. The task of the sponsor of the clinical trials can be summarised as taking responsibility for financing and managing the trials. In the case of clinical trials sponsored by CRIS, financing comes directly from the pharmaceutical industry.
The Clinical Trial Sponsorship program has grown gradually and currently features the following clinical trials: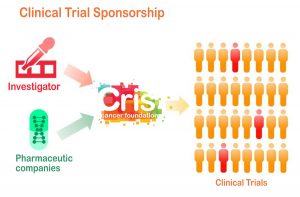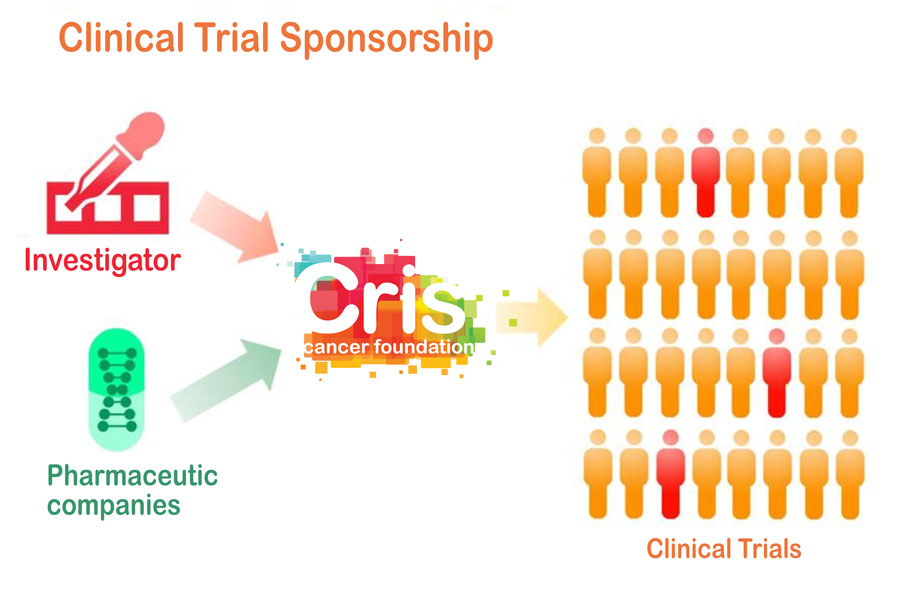 Ongoing Trials:
Breast Cancer: Since 2016, 3 Breast Cancer clinical trials are underway, where the principal investigator is Miguel Quintela Fandiño, (National Centre for Oncological Research (Centro Nacional de Investigaciones Oncológicas – CNIO)). The goal of these trials is to revert patient resistance to certain therapies, selectively attacking the cellular mechanisms that make patients cease to respond to certain treatments.
Bladder Cancer: Agreements have been executed to carry out 2 clinical trials:

With Albert Font (Catalan Oncological Institute – Institut Català d'Oncologia) and Dr. Daniel Castellano (University Hospital 12 de Octubre), who will develop a trial to evaluate the effectiveness of a new combination of drugs in patients with bladder cancer who do not respond to conventional therapy.
With Dr Enrique Grande of Instituto Ramón y Cajal in Madrid.
Colorectal Cancer: The CRIS Foundation is sponsoring a trial to control skin side-effects generated by an effective treatment against this kind of tumour. The Principal Investigator is Patricia Ramírez, of Puerta del Mar University Hospital in Cádiz
Haematology: A clinical trial will soon begin relating to PTI (Immunologic Thrombocytopenic Purpura), led by Alberto Orfao of the Salamanca Cancer Research Centre.
As well as these trials, the CRIS Foundation is currently assessing and negotiating the start-up of new trials in other pathologies.