HAVE YOU THOUGHT ABOUT …
Adrenalin rush, cycling, give up smoking, grow a beard or moustache, keep fit, lose weight, running or marathons, swimming, trekking, triathlon, walking, shave your head, other…. Choose your own challenge and start fundraising.
Royal Parks Half Marathon -14 Oct 2018
Looking for a half marathon to run?  Join CRIS team in the most emblematic run in London The Royal Parks Half Marathon 14th October 2018 . Register your interest here
New York Marathon
Ready for 42,125km? Then, New York Marathon could be your run. Register your interest here
Winter Run UK,  10k – 4th Feb 2018
Winter Run UK 10k London run is staged on the world's greatest road race route through the heart of central London passing by many of the capitals truly world class historic landmarks. Register your interest here
any other challenges, let us know …
 and remember… THE WORLD IS YOUR OYSTER!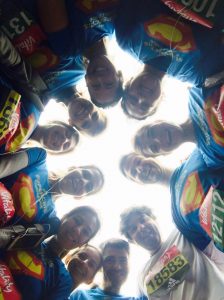 Find out more
For further information on special occasion giving please send us an email.
Do you know already your challenge?