GOOGLE – ON YA BIKE

London Googlers were cycling for a total of 168 hours to support Children Brain Tumours Project. For twelve hours straight, teams of 8 will ride indoors cycles to support this incredible research project.
Special thanks to BOOM CYCLE for providing instructors, music and the energy for 12h, as well as GOOGLE for hosting the event!
Sponsored by

Aurel-BGC Charity Day

Every year, BGC Partners and Cantor Fitzgerald, in conjunction with the Cantor Fitzgerald Relief Fund, commemorate our 658 friends and colleagues and the 61 Eurobrokers employees who perished on September 11, 2001 by distributing 100% of their global revenues on Charity Day to the Cantor Fitzgerald Relief Fund and dozens of charities, including CRIS Cancer Foundation, around the world.  THANK YOU so much for inviting us!!!

On Ya Bike & BARCLAYS
The Barclays trading floor was transformed into a virtual Tour de France for the day.  The 12-hour indoor cycling race saw seven teams from across Markets, Treasury and Finance compete for the title. Each team fielded 24 riders who cycled for 30 minutes to raise money for us. THANK YOU we have a great day!!!!

Dragados and SISK Join Venture Health Check Week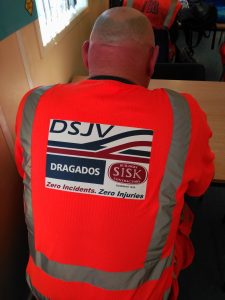 For a day, CRIS Cancer Team went to Dragados-Sisk offices in Limmo (London) to encourage workers to take a Health Check. The event allowed us to increase cancer awareness and healthy behaviors. Also we get a generous donations from DSJV. THANKS DSJV!!!