Because a corporate with CRIS Cancer Foundation offers mutual benefits. Your corporate and employee collaboration provide CRIS Cancer Foundation with sustainable potential for their development.
There are many ways in which corporate companies can support us. Whether a one-off donation, gifts in kind, staff fundraising, payroll giving or via cause related marketing, companies can make a big difference.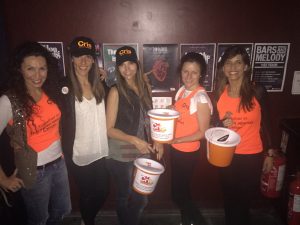 Why partner with us?
Fundraising at work is fun, motivating and great for staff morale. We offer our own events for you to take part in, can tailor events to suit you, or simply support your events and ideas. Whichever route you choose, we'll champion you all the way, providing advice, fundraising materials and help with media coverage. Read more >>

We would love to hear from you. Together we can make a big difference. mredondo@criscancer.org