WHAT IS ON YA BIKE?
It is a tailor-made virtual cycling race.
It could last from 2 hours to 24 hours.
It is completed by a team of employees from your company at a date convenient to you.
Cris Cancer will organise the logistics of the event (bikes, t-shirt, technology, fundraising page etc..)
Event based at your premises to raising funds for CRIS Cancer Foundation. The event could be held in a public place in your building so that teams can be cheered on by peers and foot traffic.
Sponsorship money will be collected easily by setting up a Virgin Money Giving's fundraising page by Cris. Examples Barclays 2017  and Google 2016
You can choose the project that you wish to fund.
Cris has already organised twice the event in Barclays and Google.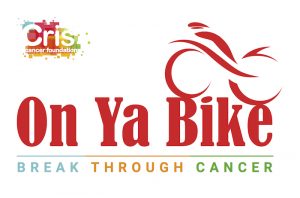 Related News